Insurance compliance revocation payments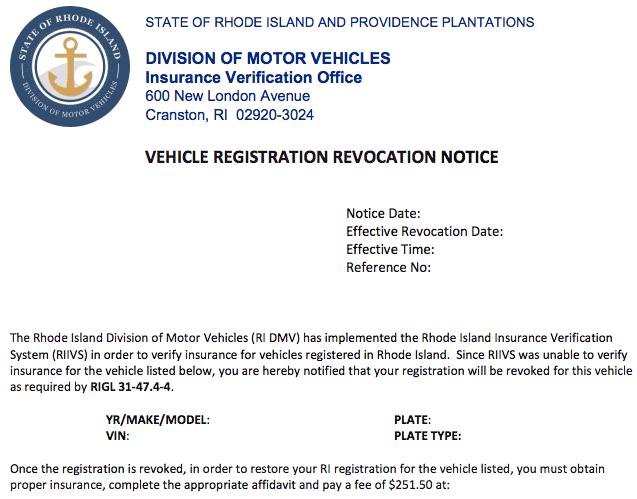 ×
If you have received a Revocation Notice (see sample) from the RI Division of Motor Vehicles stating that your vehicle registration has been revoked due to non-compliance with insurance regulations, you may pay the fine online through this service and apply for reinstatement.
Please note that this service does not apply to registration suspensions for no insurance pursuant to a motor vehicle crash or by court order.
It may take up to 5 business days for processing and approval of your online application for registration reinstatement.
You will need your driver's license number, last name, date of birth and zip code.
Note
Payments made through this online service are only for reinstatements due to a revocation for lack of insurance under the DMV Insurance Verification Program.
Registrations that have been canceled, revoked, suspended, expired or blocked for any other reason must be addressed at Adjudication Unit, RI DMV, 600 New London Avenue, Cranston, RI 02920