RI.gov Frequently Asked Questions
Common technical questions
Q: How do I open a PDF file?

A: Some of our online services produce files that are in PDF format. For help opening .pdf files, please read our "Help with PDF Documents".

Q: What are cookies and what should I know about them?

A: Cookies are small text files that a web server may ask your web browser to store, and to send back to the web server when needed. Find out more information on cookies.

Q: How do I best use the search bar?

A: Enter one or two keywords that best describe your search. And click on the search button. You will receive a list of results that most closely match your keywords.

Q: What is RSS?

A: RSS is a popular way to pull in news and information from across the Web. "Really Simple Syndication" enables Web sites and blogs to send you content updates automatically. Read more about RSS.

Q: Are there any mobile apps available on RI.gov?

A: RI.gov does feature android and iPhone apps. You can find where to download them here.

Common RI.gov questions

Q: Where can I find a list of all online services?

Q: How do I become a RI.gov subscriber?

A: You can read more about becoming a RI.gov subscriber and the services available to our subscribers here.

Q: What is Rhode Island Interactive?

A: A private sector company, Rhode Island Interactive, employs the RI.gov staff. Rhode Island Interactive is a wholly owned subsidiary of NIC USA, a publicly held company and the largest developer of eGovernment solutions in the nation. Find out more about RI.gov and Rhode Island Interactive.

Q: How do I contact RI.gov?

A: Contact us by email at rihelp@egov.com or by phone during business hours at (401) 831-8099 x260 or toll free at (888) 831-8099.
Common online service questions
Q: I am trying to renew my vehicle registration renewal and I'm getting an error message "The information you entered does not match your registration record.." What should I do?

A: Find your previous vehicle registration and type the name, address, and plate number exactly as it appears.

Q: I lost my saltwater fishing license, how can I get a replacement?

A: You may reprint your saltwater fishing license at no charge here.

Q: I bought a copy of my motor vehicle record but I can't find it. How do I get a new copy?

A: Citizens who have purchased access to their motor vehicle record but or have misplaced their copy, please access the service by entering in your validation code for access. *Note: You will have access for 180 days post date of purchase.

Q: How do I find contact information about an agency?

A: Users can go directly to the agency site to find out contact information by accessing our agency A-Z list.

Q: I lost my login credentials for the Business Registration service, how do I recover my username and password to complete my registration?

A: Under the username and password fields, there is a "Forgot your Password" link. Click the link and enter your last name and email address to recover your login.
More Support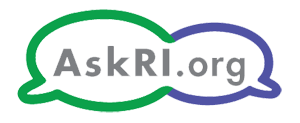 Ask a Librarian: Live Chat